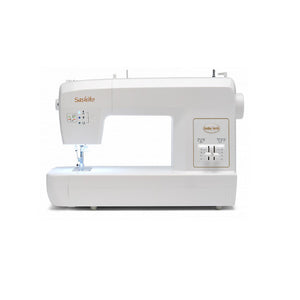 For over 200 years, sewers have created gorgeous patterns by hand stitching, using a technique known as Sashiko.
Now, this traditional look can be created on a machine with the new exclusive Baby Lock Sashiko 2 quilting machine. It perfectly replicates these distinctive stitches with a unique needle system and adjustable stitches and spacing.
PLUS Receive 60 Day Love of Knowledge Membership
A Love of Knowledge Membership gives you access to more than 900 classes taught by 35 Baby Lock experts that cover more than 200 products. Classes cover everything from machine set up to specialty features and accessories to project tutorials that help you learn new techniques. More classes are added regularly!
Click here for additional information on the Baby Lock Sashiko